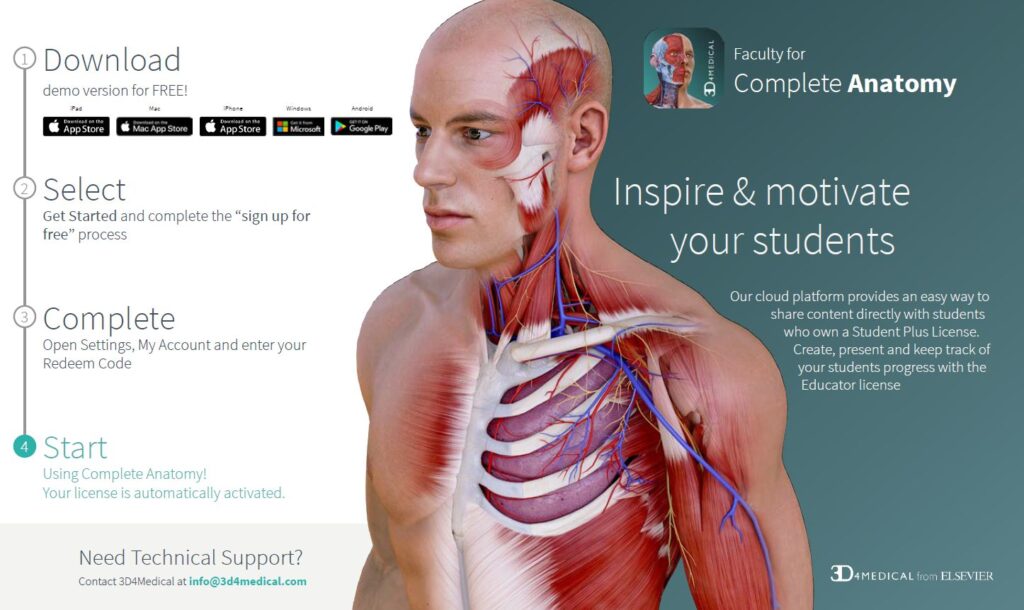 You are welcome to use the test access to the "Complete Anatomy" application. Enclosed you will find instructions for registration, and below you will find codes allowing activation of access for each interested employee and student of the Medical College (no limit).
Interested users must download the application to their device (laptop, tablet, phone), register an account and activate access with one of the codes below.
The codes are reusable, valid for consecutive calendar months and allow access for 30 days from the date of registration. Renewal of access will be possible by using the appropriate code for the next month.
APRIL redeem code : GI3O1SQ20ANQ (for registration in April)
MAY redeem code : GW4FSW0GLMQK (for registration in May)
Links to useful tutorials: