Medical Library has traditional and electronic resources and provides access to tools enabling their search.
Multisearch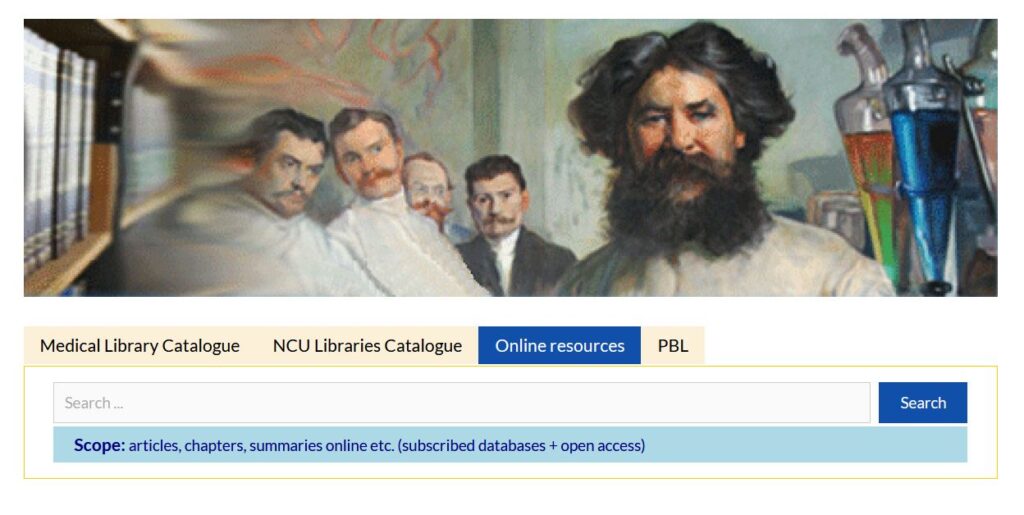 The basic tool for discovering the resources of the Medical Library is the search window on the home page of the library website, the so-called a Online resources that allows you to search electronic resources (articles, books etc.) from one place.
A separate tab "Medical Library Catalogue" allows you to search for books and journals and order books from the computer catalogue and access the "User account" option.
The "NCU Libraries Catalogue" tab allows you to search for books and periodicals in print at all NCU libraries.
"PBL" is an acronym for "Polska Biblioteka Lekarska" (Polish Medical Library), the only database where you can search for articles from Polish biomedical journals, obtaining their exact bibliographic data.
Online Resources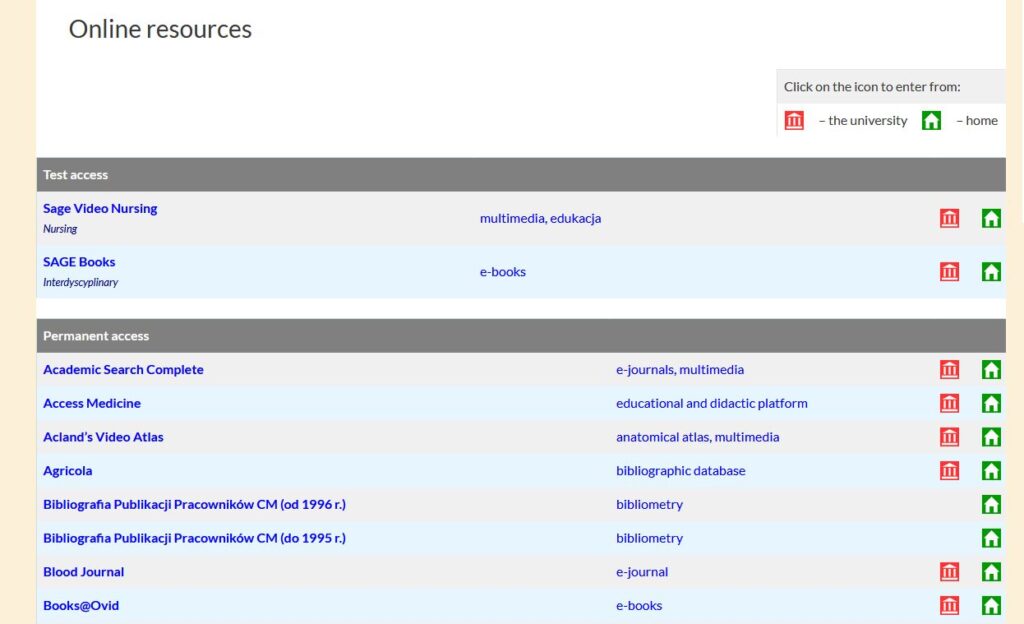 The Online Resources is an alphabetical list of all databases subscribed (or tested) by the NCU CM. The Online Resources can be used by students and university employees from computers connected to the university network (including some computers in university hospitals), or from any computer, as long as they have the university e-mail address and are authorized to use the Central Login Point.
Among the databases subscribed by the University, the following deserve special attention:
Medline

It is the largest bibliographic (although it redirects to full texts in open access) database in the field of medicine and related sciences, in English, developed by the National Library of Medicine in the United States. Basic access at: https://pubmed.ncbi.nlm.nih.gov/, although the Library subscribes Medline supplemented with full texts – the "Medline Complete" database.
Access Medicine

It is an English-language, interactive educational and didactic platform that allows you to meet all the requirements of the curriculum at medical universities and an excellent source of information on the diagnosis and treatment of patients. Modules available on the platform: Readings (over 100 full-text manuals and atlases of the McGraw-Hill publishing house arranged thematically), Quick Reference (guideline database, procedure algorithms, diagnostic tool, diagnostic test database and calculators), Drugs (integrated drug database), multimedia (videos from the procedures performed, patient examinations, lectures recorded by specialists and photos), Cases (bank of medical cases organized according to general and clinical medicine – case report, verification questions, references) and Self-Assessment (database of tests based on the material collected in textbooks and the shortened USMLE test database).
Acland's Video Atlas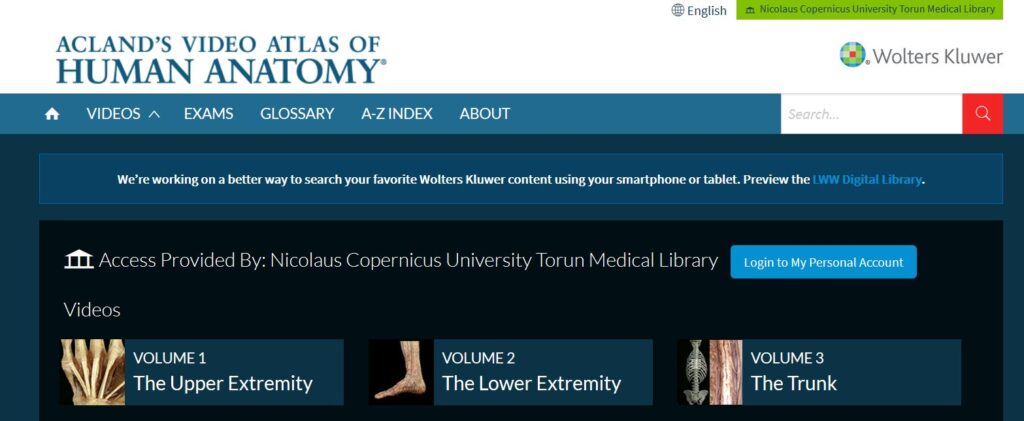 This is an English-language atlas with over 300 videos that realistically depict the structure of the human body. Each video is commented on by Dr. Acland. Transcription of comments is also available. The atlas can be used as a supplement to lectures or exercises, also as a revision material. It is searchable and contains revision questions so that students can learn their level of knowledge.
Clinical Key

English-language database of books, magazines and multimedia from Elsevier. Includes access to over a thousand textbooks (40 medical specialties), full texts of over 500 specialist journals (including Clinics of North America), over 85,000 images that can be downloaded and inserted into presentations, over 9,000 videos showing medical procedures, over 4,000 guidelines for doctors and drug data based on Gold Standard.
Ebsco databases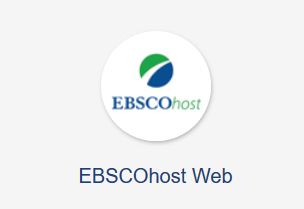 Ebsco provides English-language databases on various topics, including biomedical ones: Academic Search Ultimate, Health Source, Master File Premier, Medline Complete, as well as extensive e-book resources (Ebsco eBook Collection and Academic Research Source eBooks). Access to databases after accessing the EBSCOhost Web link (collections of e-journals related to medicine marked automatically).